Adam Schiff: Declassify report on Jamal Khashoggi killing as promised
Follow Us
Search
Search Keyword:
Sign Up For Our
Daily Newsletters
Breaking News Alerts
Enter your email address:
Front Page Podcast

Recommended

Big Tech declares war: 'Woke capitalism instead of freedom'

Quiz: Do you remember these grumpy TV characters?

Trump attorneys pursuing voting fraud claims snatch defeat from jaws of victory
Quiz: Can you pass a U.S. Constitution test?

College Fix editor puts student journalists on front line of fight for free speech
SPONSORED CONTENT
Commentary

Executive orders are not unifying

A prayer for the Biden administration and the nation

Tony Perkins
Should extreme pro-abortionist Xavier Becerra be in charge of America's health care?
Question of the Day
Should D.C. become a state?
Question of the Day

Yes

No

Not sure
Story TOpics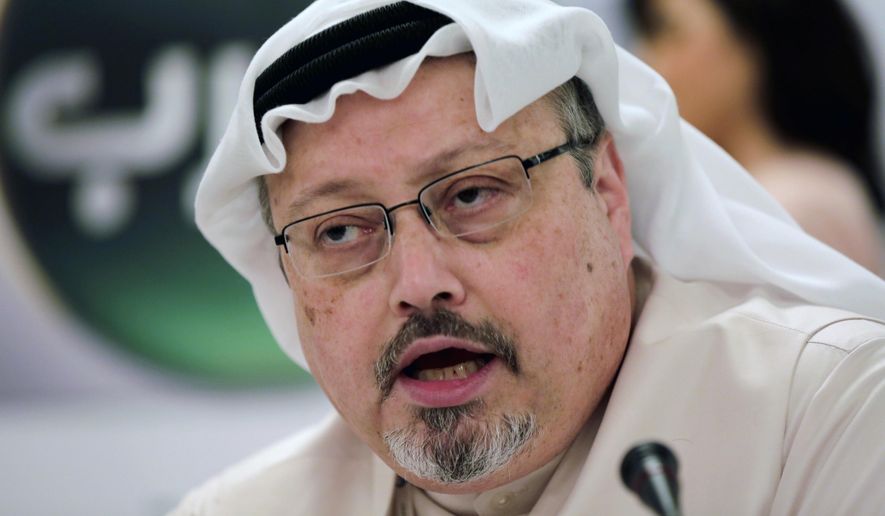 In this Dec. 15, 2014, file photo, Saudi journalist Jamal Khashoggi speaks during a press conference in Manama, Bahrain. (AP Photo/Hasan Jamali, File) more >
By Andrew Blake
–
The Washington Times
–
Friday, January 22, 2021
House Permanent Select Committee on Intelligence Chairman Adam B. Schiff, California Democrat, asked the Biden administration Friday to release details about the death of journalist Jamal Khashoggi.
Mr. Schiff wrote Avril Haines, President Biden's director of national intelligence, requesting that she fulfill her pledge to release an unclassified report on Khashoggi's killing if confirmed.
Khashoggi, a columnist for The Washington Post, entered a Saudi consulate in Turkey in 2018 and was never seen again. He was reportedly butchered inside, and Saudi Arabia has been widely held to blame.
TOP STORIES
Biden accused of 'erasing women,' threatening girls' sports with gender-identity order
Utah tribe blasts Biden's drilling freeze on federal lands as 'direct attack' on sovereignty
Alex Jones can face defamation lawsuits from Sandy Hook parents: Texas Supreme Court
Congress subsequently passed a law requiring the U.S. Officer of the Director of National Intelligence, or ODNI, to release an unclassified report making details about Khashoggi's killing available.
That report was never released under former President Trump. Ms. Haines was asked Tuesday if she would reverse course if confirmed to lead the ODNI and she agreed. She was confirmed the following night.
In the letter, released by Mr. Schiff's office, he specifically asked Ms. Haines to declassify the "classified annex" the ODNI provided to Congress in 2020 about Khashoggi's killing with redactions as needed.
"The importance of speaking the truth and confronting the powerful over their misconduct is at the heart of bipartisan concerns over the year-long delay in ODNI's production of an unclassified report to Congress regarding Saudi Arabia's culpability," Mr. Schiff wrote to Ms. Haines, who previously served as a national security official under former President Obama.
"I greatly appreciated the commitment you made during your confirmation hearing that you will ensure that ODNI releases the unclassified report, and hope that you will do so without delay," he said.
The ODNI did not immediately respond to a message requesting comment.